"CLIMBING OUR WAY TO THE TOP" LOCATED IN HAMILTON, MONTANA

BBB Accredited, Fully Insured, Free Estimates, Family Owned Business.  Fire Litigation, Tree Removal And Trimming, Pruning, Stump Grinding, HAZARDOUS REMOVALS AND TRIMMING, UAE RESCUE, AND EVEN CAT RESCUES!!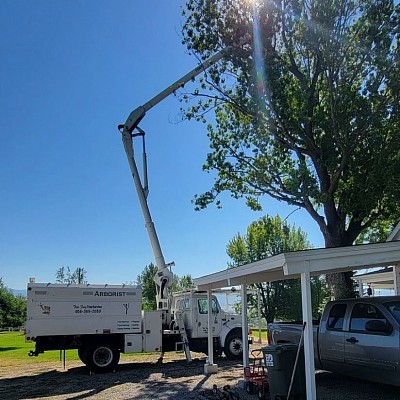 We have a bucket truck and a climber to meet ALL of your needs!
See the difference between a regular tree service and an arborist!  Ask your friends and neighbors about us; be sure to read our reviews on Google and Facebook.
Now is the time to prepare your property for fire prevention!!  Let us assess your property and recommend what trimming and tree removals are needed for your family's safety.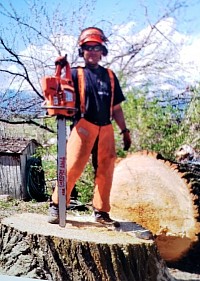 Blaine
Phone Numbers:  PLEASE TEXT, EMAIL OR CHAT FOR ESTIMATES, IT HELPS US TO SPELL YOUR NAMES CORRECTLY AND GET ADDRESSES AND DATES CORRECT.  THANK YOU!!!!
OFFICE PERSONNEL:
ANGELA:   406-369-8293
FIELD PERSONNEL:
BLAINE PLIMPTON:  (OWNER) 
406-369-2089
CODY PLIMPTON:  (OWNER)     
406-369-3698
TERRY DAVENPORT: (CREW MANAGEMENT)